REFUND POLICY
Stalford Academy's Refund Policy is aligned to the Standard PEI-Student Contract version 3.1 Section 2 – Refund Policy and Schedule D – Refund Table. Course Fees specified in the Student Contract Schedule B are refundable in accordance with the Refund Policy.
Note: All clauses for the REFUND POLICY below are referenced from the Standard PEI-Student Contract, which can be downloaded from CPE's website at https://www.ssg.gov.sg/cpe/pei.html.
For students who are unable to enter Singapore due to COVID-19 border control measures but wish to attend online lessons temporarily to ensure that their learning journey is not unduly interrupted, Stalford Academy will adopt the Stalford Academy COVID-19 PEI-Student Contract and the Schedule D Refund Table contained therein.
Non-Refundable Fees
Further to the above clauses for the Refund Policy for Total Course Fees as stated in the Student Contract, fees such as Application Fee and Miscellaneous Fees paid are non-refundable.
Application Fee refers to the fee that the student pays Stalford Academy for the sole purpose of processing the application form submitted. Miscellaneous Fees refer to any non-compulsory fees which the students pay only when applicable. Please refer to the Course Information Brochures for more information regarding Application Fee and Miscellaneous Fees.
Please refer to the following flow chart for the Refund Process.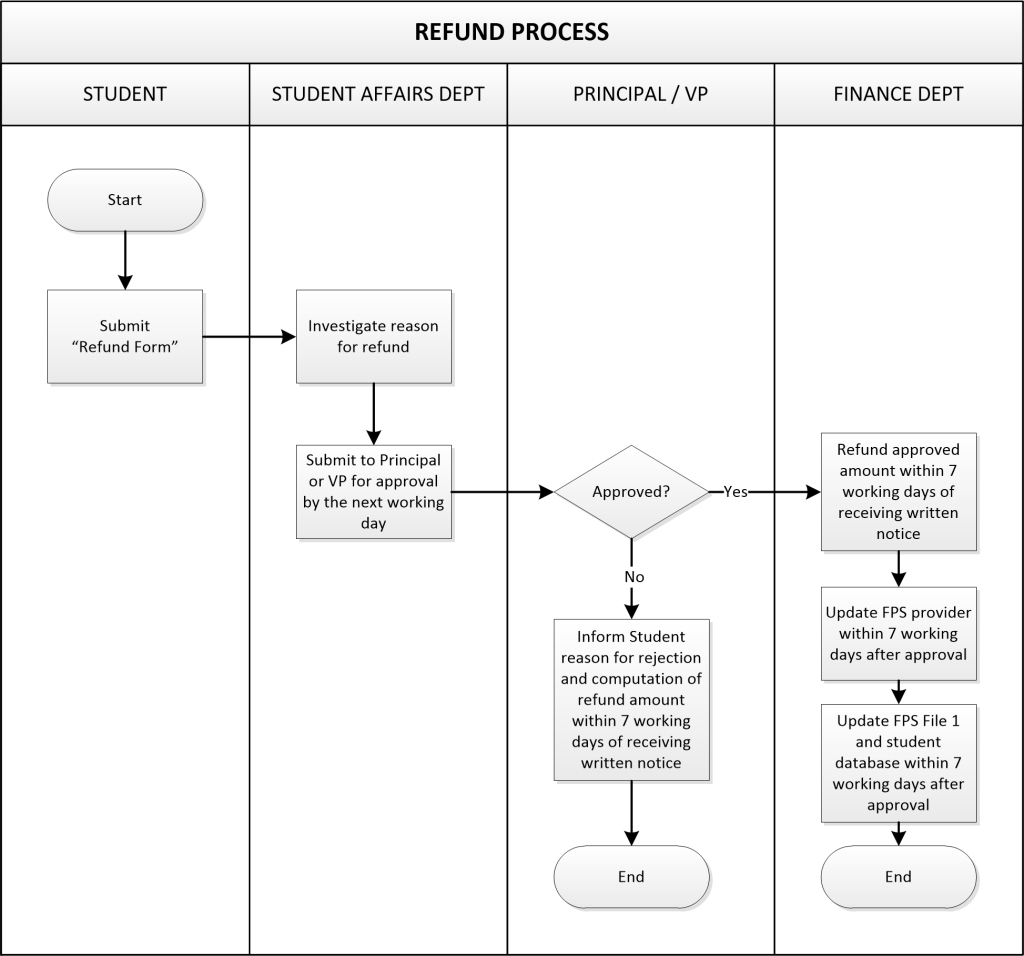 TRANSFER & WITHDRAWAL POLICY
Current students may at any time withdraw from their current course of study completely or request to transfer to another course offered by Stalford Academy. Please refer to the Withdrawal Process and Transfer Process below.
For students below the age of 18, students' parents/ guardians must consent to the course transfer or course withdrawal request.
Processing time for a student's transfer request or withdrawal request shall not take more than 4 calendar weeks from the point of student's request to informing student of the outcome in writing.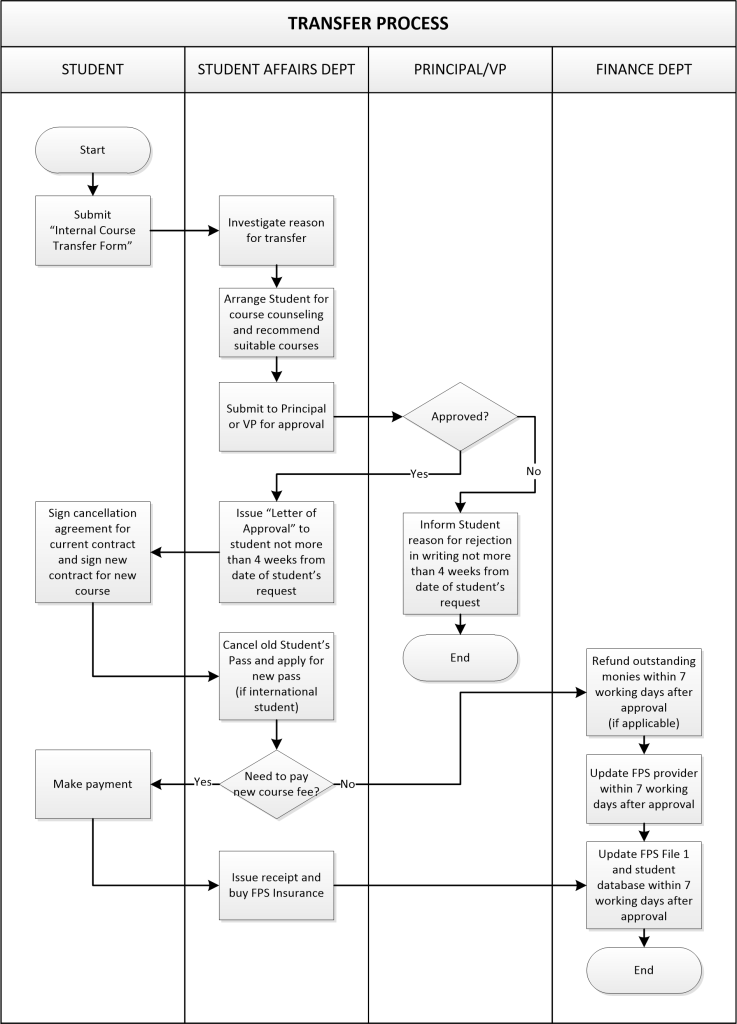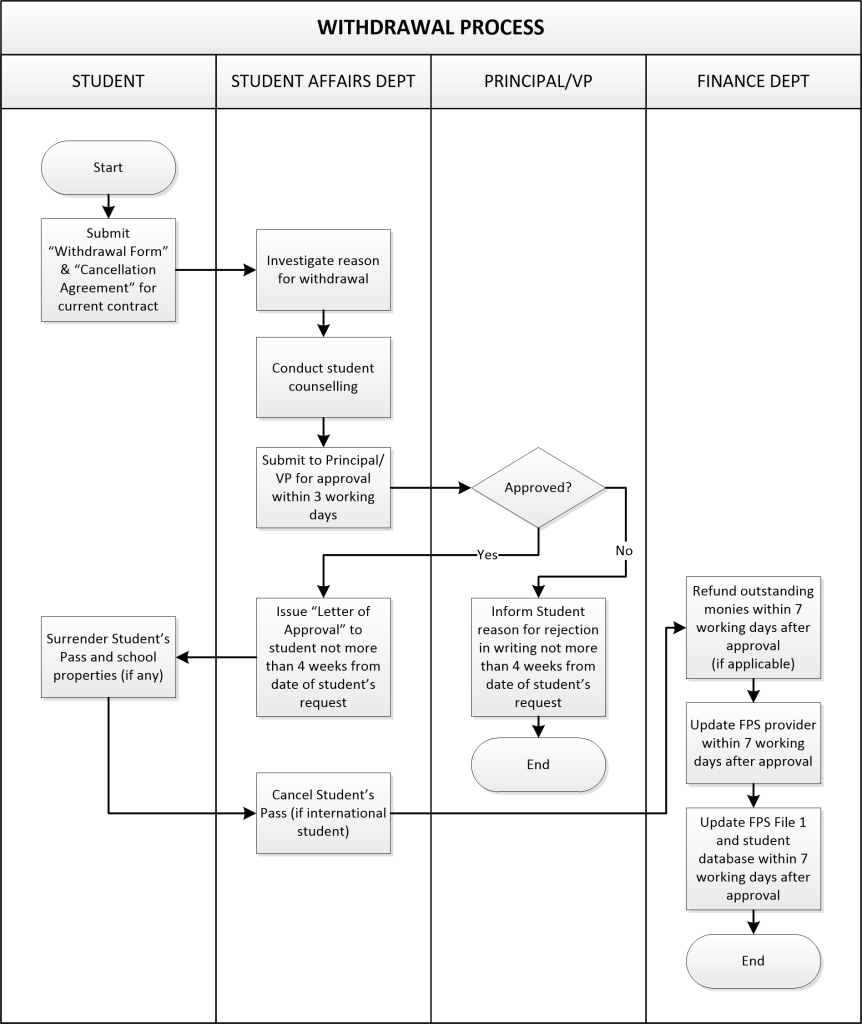 DEFERMENT POLICY
Stalford Academy does not allow course deferment. Student who wishes to defer will be advised to withdraw from his/her current course in accordance with Transfer Policy and Transfer Procedures.