Admission Process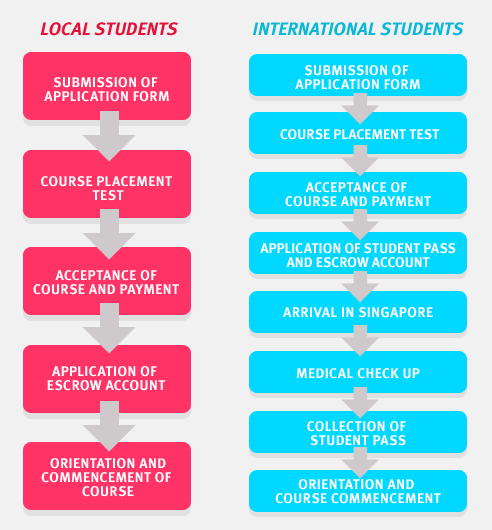 Student Contract
Stalford Academy adopts the Standard Private Education Institution-Student Contract. Download the Standard Student Contract from CPE's website.
For students who are unable to enter Singapore due to COVID-19 border control measures but wish to attend online lessons temporarily to ensure that their learning journey is not unduly interrupted, Stalford Academy will adopt the Stalford Academy COVID-19 PEI-Student Contract.
Application Form
Download the International Student Application Form and Admission Procedures.
Application Fees
The Application Fee of S$535.00 (inclusive of 7% GST) must be paid in full upon the submission of the application form. The Application Fee is non-refundable and non-transferable. After the payment for the application is made, the school will verify that the student satisfies the entry requirements before issuing a Letter of Offer-Acceptance and Course Fees Notice to the student. The application fee will be fully refunded if the course does not commence.
Submission of Documents
Please take note of the following pointers for the submission of documents.
All forms are to be properly filled up in legible writing. Stalford will not be responsible for any mistake in wrongly-filled forms.
Forms that are not fully completed will not be processed. For sections that are not applicable to the applicant, please indicate with "Not Applicable" in the suitable space provided.
All documents, certificates, and educational transcripts must be translated in English.
All educational transcripts must be certified or notarised, and submitted together with the form.
All forms, documents are to be submitted by hand, email to or post to:
    Stalford Academy
    12 Kallang Avenue #03-12
    Aperia
    Singapore 339511